How to Start a Blog and Work From Home
Have you ever considered working from home?
Blogging is more than just a hobby, a side job, extra money or a side hustle. A growing number of individuals are working from home, doing what they love… and earning a lot of money. Enough to replace more than just one income.
We've been blogging for years.
In fact, I still remember the first time I heard the term, blogging. It didn't take long before we had one up and running.
In those early years, there weren't a lot of choices for would-be bloggers. Today, it is refreshingly different. But all those choices can prove challenging. Let us give you some simple steps. We've had wins and plenty of mistakes. And… learned a ton. We'll pass on what we've learned to you.
RELATED: Must Read Books Every Aspiring Blogger Should Read
So — you want to blog, maybe.
Do you love to write? Are you passionate about a topic? Blogging may be for you.
If you want to take the leap — here's how. It's really, really not difficult!
And takes perhaps 5 minutes to get started!
Getting Started
Before taking that leap and diving into the particulars of how to start a blog, there is an important step you don't want to miss. An elemental step that will help foster future success. It may seem simple, and it is, but it's a crucial step.
Here's that elemental first step in How to Start a Blog — Take out a piece of paper — or better yet, a notebook. I promise you'll be glad that all your little notes are in one place. You'll be surprised at how often you grab for it. And give yourself 20 to 30 minutes of quiet reflection. And begin here.
Brainstorming and Finding Your Niche.
It may seem simple, elementary even. But this is a crucial first step before beginning this new adventure in learning how to start a blog. Retrieve your notebook and begin to write down your interests, topics you know something about, things you're at least interested in, if not passionate about.
This list doesn't need to be long — bullet points even. Just create that list. Empty your thoughts and ideas completely onto paper.
Then peruse that list. Of those topics you've just jotted down, circle the ones you love. The ones you think others will love too. Ones you think others will be interested in and want to read more about your experiencs, ideas, and advice on that topic.
Then narrow it down. Choose an over-arching theme. It could be a lifestyle blog, which might incorporate several of the topics on your list. But be as specific as possible. The most successful blogs are those whose focus and topic is narrow and specific.
You'll know when you get there. And here's the thing. There are no mistakes. Topics can be changed and tweaked and refined as you go along.
Congratulations, you've found your niche.
Steps to Take
Disclosure: Links on this page are affiliate links. If you click on one of the links below and make a purchase I may earn a small commission at no additional cost to you. Let me say thank you right now if you decided to make a purchase through one of my links!
1. Choose a Name for Your Blog
You're not done brainstorming, yet. See, I told you that notebook would come in handy.
On a separate page from your narrowed list of blog topics, make a new list of potential names for your blog. As before, narrow down your list to a few that you like. Then, ask your friends and family what they think.
Seriously. This is incredibly important. See what kind of response you get from those closest to you. Is the name catchy? Is it memorable? Does it make sense?
2. Buy that Name
Once you've written down a couple of winning ideas, it's time to see if that name is available. That name is called a domain name, but you probably already knew that.
And then… BUY IT from Bluehost.
We recommend buying domain names with a .com extension.
3. Host Your Blog
Once you've purchased your domain name, you will need to "host" your blog. Again, Bluehost.com, is a great choice and has an incredibly easy setup. It is truly one of the best values on the web. For as little as $3.95 per month, with this link, you can secure hosting and move on to creating your website and blog.
4. Blogging Platform
If you want to generate income from your blog, WordPress is what you want. If you've hosted your site through Bluehost.com, all you will need to do is activate WordPress within your dashboard.
Creating Your Blog
This is the fun part. You will choose a theme from WordPress, right from the "Appearance" tab in your Dashboard. Activate the theme (or template) of your choice. There are plenty of Theme options that are free. You can view them by clicking here.
Suggestions on Themes:
The Genesis Framework: This is the most common theme professional bloggers use. But you may want to look at other StudioPress Themes. If you're interested in food blogging, popular themes are Foodie Pro, Cafe Pro, Brunch Pro, and Divine.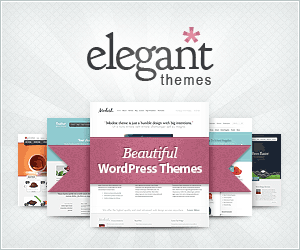 Elegant Themes: I love the look of these themes as well.
Take some time to peruse websites in your niche. Decide what you like, what you don't, what hasn't been done–and what needs improvement. Write them down, draw pictures and diagrams — in your handy notebook, of course.
… you're on your way! Now go and create some awesome content!
Resources and Generating Income
Here are three outstanding resources for beginner bloggers. They cover pertinent topics from how to start a blog, to social media, to S.E.O. or Search Engine Optimization and monetization. Essential elements to the business of blogging.





More Resources
Recipe Card Blog Interface:
If you're interesting in food blogging, we use Tasty Recipes, a premium recipe plugin that is simple, well coded and reliable, with great SEO interface. We've tried others and love this one.
S.E.O. WordPress Plugin:
We've always used the popular Yoast SEO plugin. It's an easy interface to help build great content that's easy for search engines to find.
Favorite