Favorite
Another new year means it's time to kick your organizational habits into high gear. Use tools around you to streamline your agenda and keep your life neat and tidy. Here are a few of top tips from Samsung.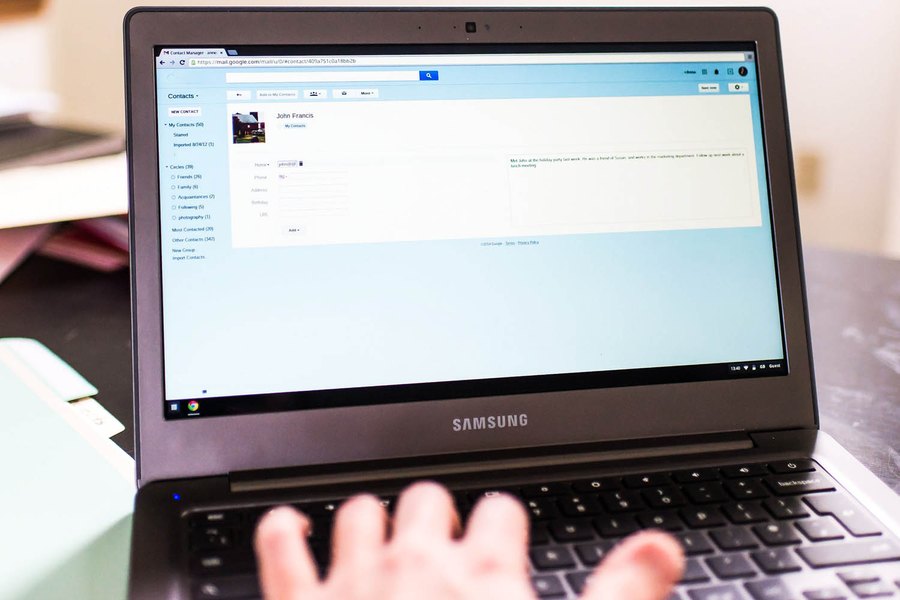 1. Organize Your Contacts
An easy-to-navigate address book makes for better networking and a more organized life. For contacts you keep in your phone, fill in the entire contact form, including a photograph, website URL, address, birthday and social media information. If it's a potential networking opportunity, also include details in the note section regarding how you met, what the person does and any other pertinent information that'll prove beneficial in the future.
For all networking-related contacts, create a spreadsheet on your laptop with the following columns: name, company, job title, contact information, location, first date of contact, last date of contact, and notes. From there, reach out to each contact on a somewhat regular basis and make notes in your document as you do. It seems like a lot of work, but you'll build relationships along the way, which translates to future opportunities.
2. De-Clutter on the Regular
Keep everything organized in your life by setting aside a block of time every week to focus on de-cluttering and catching up. During this de-clutter session, return all items to their proper place at home and in the office. While a bulky computer takes up lots of room and can make your work space feel crammed, a sleek and lightweight laptop ensures your space stays pristine and stylish while keeping you connected to the world.
3. Get Your Finances and Budget in Order
Improved finances are one of the most common New Year's resolutions. Crunching numbers, climbing out of debt, spending wisely and investing for now and the future is daunting, but there are plenty of applications to help you with all of the above.
Supermon – Finance Monitor tracks personal or family income and keeps record of expenses. It also allows you to create a monthly budget and determine who's spending and who's contributing the most.
The Bills Reminder app helps you say goodbye to late fees by notifying you when payments are due. Just enter your payment amount along with the due date and you'll get a reminder.
The Financial Calculator Deluxe app is a powerful and intuitive calculator that helps you configure loan payoff, calculate growing annuities, analyze investments and example cash flow analysis.
4. Store Everything in One Calendar
Streamline your life by keeping only one calendar that's accessible from anywhere and on any device. For example, whether you're at home on your Galaxy Tab® S, working in your Chromebook or on-the-go with your Galaxy Note® 4, you'll be able to cross-access your calendar no matter where in the world you're standing.
When important events, reminders, or changes to a current event occur, simply adjust them or add them to your device's calendar. So, say for example your boss moves a project deadline up an entire two weeks and changes the presentation location. Simply go into your calendar on whatever device you're using and the calendar will update during your synchronization session.
5. Make Apps Work For You
There are lots of games and social media applications out there, but there are also a bevy of organizational-related apps:
The Wunderlist app stores to-do lists and tasks that you can keep to yourself or share with others if you want to collaborate on a list.
The Grocery Shopping List Listonic ensures you get everything you need for next week's recipes. When you create a list, the app automatically orders your products by aisle so you don't waste time wandering around, plus you can share it with family members, friends or coworkers who can see changes in real time.
There are also organization apps for students, such as the myHomework Student Planner app and the Papyrus app, which allow you to take notes by hand on your electronic device. Download and use the apps that are pertinent to your life and exhale a sigh of relief as everything becomes much easier to manage.
6. Delegate Efficiently
Even if you prefer the "I can do it myself!" route, delegating tasks to others when you're feeling overwhelmed can make all the difference between getting stuff done and letting people—and yourself—down. Pull out your laptop and come up with a game plan for any home or work project. For example, if you're heading a team project, create a presentation or a list of members and their detailed responsibilities and share it with everyone.
Samsung – Photo Credits: Anne Dale/Demand Media
Organize Your Life From Top to Bottom with These Easy Steps
Our popular series on easy organizational tips is available hrough Amazon.com in ebook and print book formats.