Healthy Winter Dinners: What to Cook (Jan 30)
When temperatures drop, it's easy to reach for comfort food that may not be all that healthy. This week's dinner menu is all about Healthy Winter Dinners that are hardy, delicious, and healthy too!
What Makes a Heathy Dinner?
That's actually a great question. And one that varies from person to person. However, there are a few "rules," if you will, that generally constitutes a healthy dinner.
Harvard University has put together a few easy-to-remember guidelines on how to build a healthy dinner plate: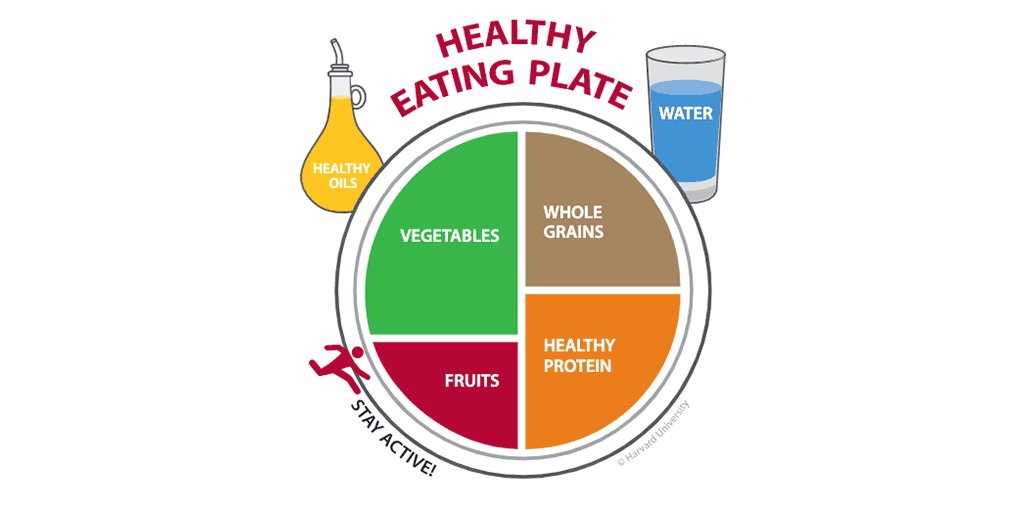 Go for whole grains – ¼ of your plate.
Whole and intact grains—whole wheat, barley, wheat berries, quinoa, oats, brown rice, and foods made with them, such as whole wheat pasta—have a milder effect on blood sugar and insulin than white bread, white rice, and other refined grains.
Protein power – ¼ of your plate.
Fish, poultry, beans, and nuts are all healthy, versatile protein sources—they can be mixed into salads, and pair well with vegetables on a plate. Limit red meat, and avoid processed meats such as bacon and sausage.
Healthy plant oils – in moderation.
Choose healthy vegetable oils like olive, canola, soy, corn, sunflower, peanut, and others, and avoid partially hydrogenated oils, which contain unhealthy trans fats. Remember that low-fat does not mean "healthy."
Drink water, coffee, or tea.
Skip sugary drinks, limit milk and dairy products to one to two servings per day, and limit juice to a small glass per day.
Healthy Winter Dinners Menu
This week we say goodbye to January and hello to February. It's the heart of winter and often, a season where we crave dinners that are hardy and delicious.
I hope you find this week's menu crave worthy.
Here's what we have on the menu:
Monday's dinner is an easy and delicious vegetarian meal with ample winter-inspired, Mediterranean spiced veggies served over a bed of hardy greens. Add whole grain pitas to round out the meal. I like to toast mine in a skillet with a drizzle of olive oil.
Soup is quintessential winter food, in my book! Tuesday's dinner is a delicious take on traditional chicken noodle soup. This recipe is hardy and filled with immunity-boosting ingredients, which makes it perfect for winter dining. Serve with whole grain bread and a big salad.
Wednesday's dinner is another bowl of deliciousness made in about 15 minutes. Swap the ground beef for your favorite meat and serve over brown rice or a grain you like. A side winter salad would compliment this meal well!
Thursday's dinner is a baked seafood foil packet meal that's quick and easy, with simple cleanup. Delicious salmon and tomatoes has my name all over this healthy winter dinner.
On Friday, we're making a twist on traditional enchiladas with this ever-so-simple Instant Pot dish served with quinoa, a healthy grain we love. Add all your favorite condiments like tomatoes, avocados, and maybe a dollop of Greek Yogurt for topping. And, of course, a healthy serving of greens!
Have a great week!
RELATED: More 31Daily Dinner Ideas >>
---
Deliver to Your Email!
Deliver these weekly dinner menus to your email inbox Sunday mornings. Tap the box below!

---
Healthy Winter Dinners: What to Cook (Jan 30)
Healthy Winter Recipes: What to Cook (January 30)
More Weekly Dinner Plans
Check out all our weekly dinner meal plans here……